Profitable
PPC
Now, wouldn't that be nice?
Extend your reach and grow your business with Google Ads. Keep scrolling to find out how we can help you do it effectively.
Professional IT Solutions for Business Success
Sed ut perspiciatis unde omnis natus error sit voluptatem accustium dolorem que laudantium totam rem eaque
PPC (pay-per-click) is one of the best ways to drive more traffic to your website. Since every business is unique, our PPC process doesn't have a one-size-fits-all approach.
Research & Structure
The foundation to a successful campaign
Ad Copy & Extensions
Engaging ad text to engage viewers
Landing Page Optimization
Conversion rate is the key to a high ROI
Google Analytics Setup
Know exactly what is working best for you
Ready To Get
Our Professional IT Services ?
Every custom marketing campaign is unique. We want to get to know your brand, understand your needs.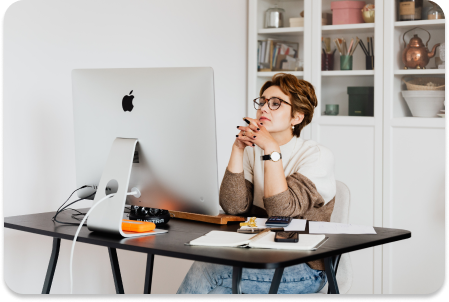 Talk to a live Marketing Agent NOW!
Take advantage of our live chat in the bottom right corner of your screen.